Don't worry, Groundcare has a variety of solutions.
Controlling weeds in your lawn is not always the easiest thing to do, especially when properties nearby have a lot of them. However, it is necessary to do and your strategy needs to be effective and practical. Fortunately, there are several efficient ways to control weeds in your lawn.
At Groundcare Landscape, we routinely clean our lawnmowers to limit the spread of weeds from one account to another. While it is not 100% effective in eliminating the spread, it is a great place to start. Here are some additional solutions for controlling weeds in your lawn.
Prevent Them from the Start
Apply a pre-emergent. Before weeds begin appearing, we recommend using a pre-emergent granular herbicide. Pre-emergent granules are effective when applied correctly. This will help keep your lawn looking great and will prevent weeds from growing for a few months. Sometimes multiple applications are needed.
Reseed the lawn. Reseeding your lawn in the fall is a great way to prevent weeds from growing during the warmer seasons.
Clean your lawnmower. As mentioned before, cleaning lawnmowers often can limit the spread of weeds from one area to another.
Pull Them Out by Hand
Hand pulling weeds can be monotonous, slow, and tiring. However, it seems to be the most effective way to eliminate weeds. The simplest technique is to grab the weed by hand and pull the roots out while the ground is moist.
For both shallow and deep-rooted plants, you can use your hands to pull out the stems and use digging tools, like a hoe, to completely get the root out. While this method is time-consuming, it is a great technique for eradicating deep-rooted weeds.
Apply Post-emergent Herbicides
There are organic herbicides that can be sprayed after weeds are visible. Post-emergent weed killer can be used in any type of lawn, whether it is a warm-season or cool-season. The applicator just needs to be careful when spraying, making sure to follow the instructions on the label.
Post-emergent granules can also be used in lawns. They are applied when weeds are visible and hand pulling is no longer an option.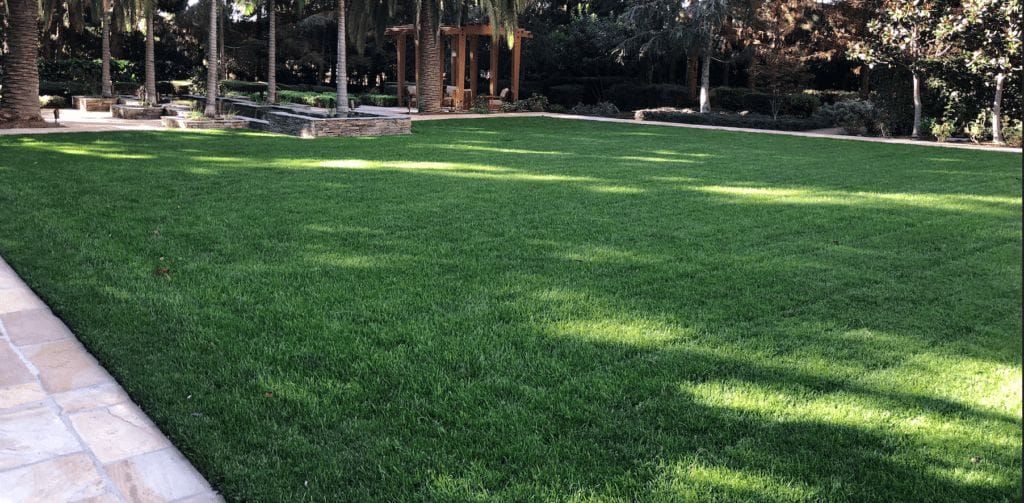 Need help controlling the weeds in your lawn? We can help! Contact us.