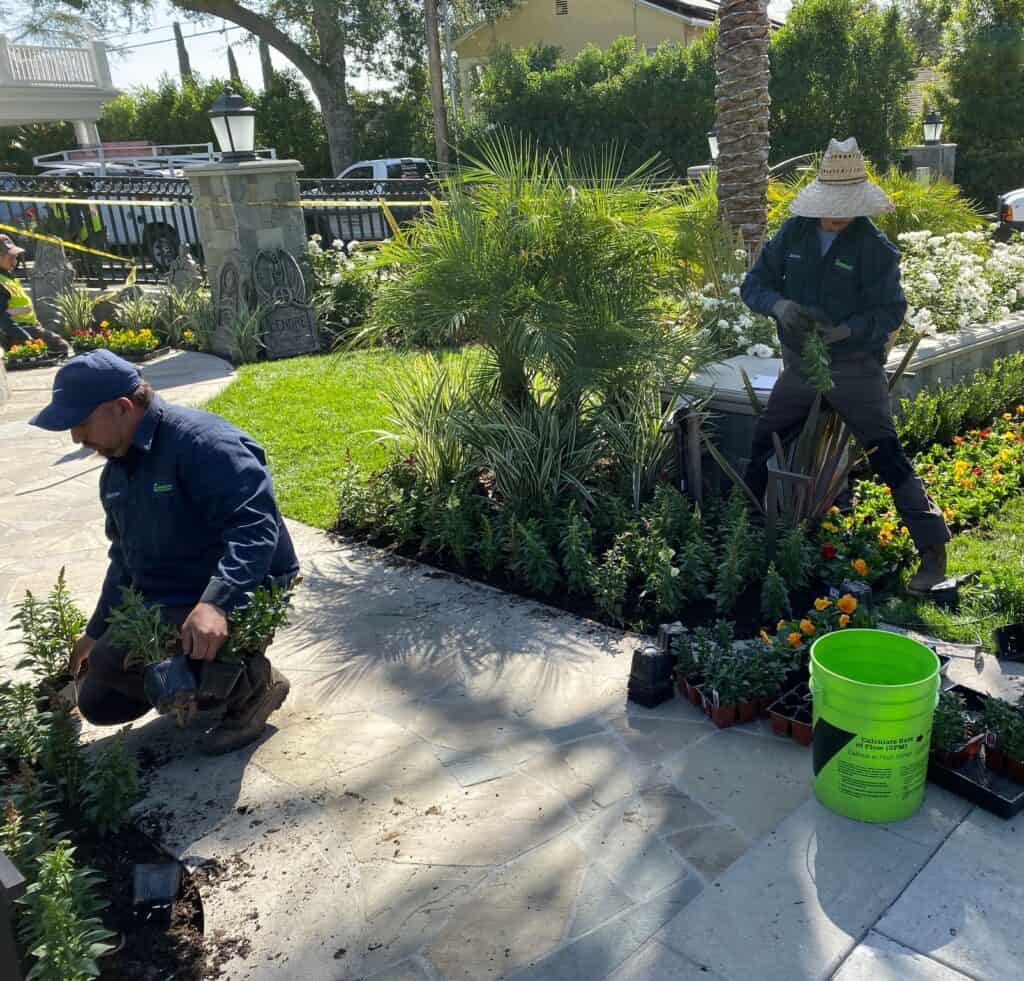 Customer satisfaction has always been a top priority for us at Groundcare Landscape. We value the opinions of our clients. As such, we sent out surveys last month to all of our landscape maintenance clients. The results are in and they were incredibly supportive and kind. I'm pleased to announce that we received nothing but five-star ratings across the board! While reviewing the results, I found that one particular crew performed better than the others. I interviewed the crew leader, Freddi, to help us learn why his team consistently received the highest customer satisfaction ratings and reviews.
The Interview
Me: How do you begin your day?
Freddi: (said jokingly) Well, first I get myself a cup of coffee from McDonalds! Seriously though… once I'm with my crew, I rally them together and work to bring fun to the day. We share a laugh and get pumped up. When it's time to get to work, I let them know we need to get our job done.
Me: How do you plan your time/day?
Freddi: For sizeable properties, I try to prioritize larger tasks; the things that would normally take longer to complete. If for whatever reason we are unable to finish the full scope of work during that visit, I work to ensure our team leaves the property as presentable as we can. Whatever didn't get completed is made a priority on the next visit.
Me: What do you do if a client tells you they aren't happy with something?
Freddi: My response depends on the problem itself. If it's something minor, I like to take care of it right then and there… as long as I have the equipment/materials necessary to provide the solution. I then report it to my supervisor and also log it into our management software.
Me: What do you do if the problem is more complex?
Freddi: I inform the client that this problem needs management's approval and assure them that we will get back to them as soon as possible. I then immediately call my supervisor to report it and ask for further instructions. Depending on the resolution between management and the client, the repair will normally occur on the following visit… unless it's more urgent.
Me: Why do you think your team receives such high customer satisfaction ratings and reviews?
Freddi: I think it goes back to my answer for your first question. I try to bring a lot of fun and overall happiness to my day. The guys really feed off of that positive energy. I believe this helps us bring the best of ourselves to all our work and it shows. If someone were to be grumpy, it would be obvious in their work and the job wouldn't be done right.