What better way to enjoy the holidays than to create lasting memories baking with the kids! My girls absolutely love baking cupcakes. So, instead of doing the typical gingerbread house activity this holiday, we decided to create Christmas Tree Cupcakes.
What You Will Need
You don't need to be a master baker for this treat. Just grab your favorite boxed cake mix, white icing, green food coloring, sprinkles, and sugar ice cream cones. Begin by baking your cupcakes as directed on the box. Once cooled, spread the white icing on the cupcake; this will act as the snow. Then place the sugar cone, opening side down, on top of the cupcake. You now have the foundation for your tree. Mix some green food coloring with white icing to spread (or pipe) onto the cone for your tree. Lastly, decorate and style your Christmas Tree to your liking using the sprinkles. What I love most about crafting this treat versus decorating a gingerbread house is that my girls get the joy of creating and eating a treat with far less sugar! That's a win-win!
Sparkling Cranberry White Chocolate Cupcakes
Another delicious and fun treat to make are Cranberry White Chocolate Cupcakes. This is the perfect recipe for the holiday season. Everything about these cupcakes scream Merry Christmas to me. The author of the recipe included a very easy-to-follow video for making the batter from scratch. Since my girls like to be as independent as they possibly can, I made it easier on them and we substituted boxed white cake mix. All in all, my girls and I really enjoyed making this treat too and I highly recommend trying it out.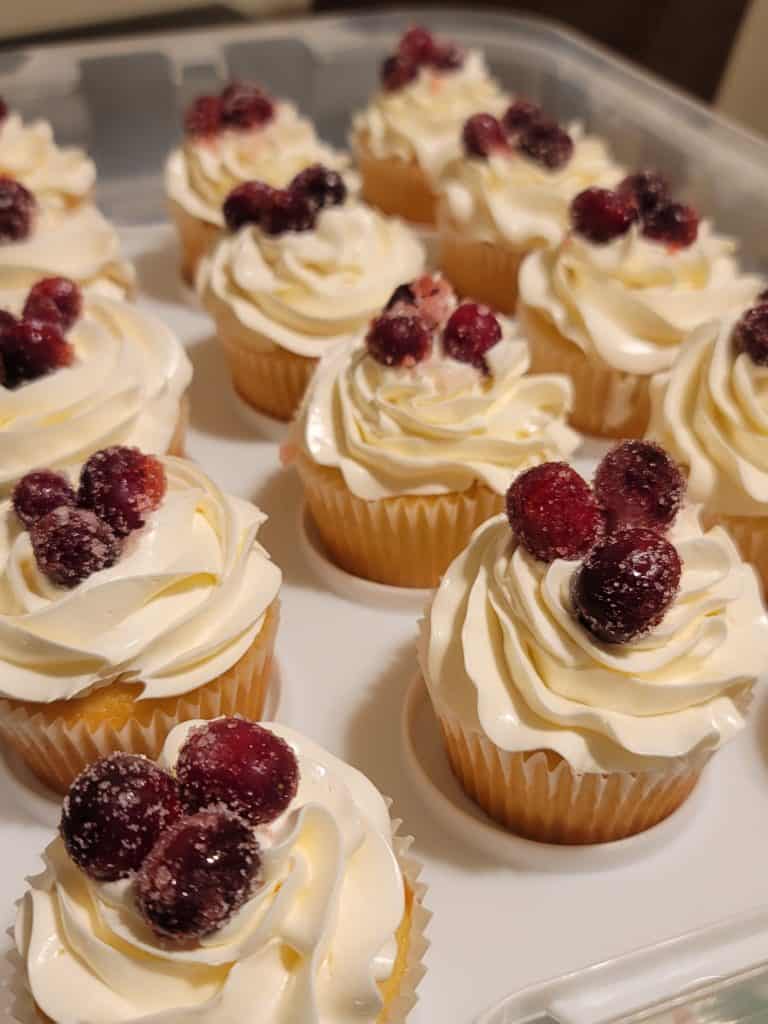 To subscribe to our newsletter, please click here.